Sulphuric Acid - NEWS

Updated November 27, 2017
2017

DuPont Clean Technologies has announced that it has been awarded a contract by PJSC Acron for MECS

®

sulfuric acid technology
RBZ injects $7,2m into Zimphos plant facelift
Haldor Topsoe launches new catalyst




BASF introduces new sulphuric acid catalyst


Dulany Industries Unveils "One-of-a-kind" SeaPoint Deepwater Industrial Terminal Complex in Savannah, Ga.
Rio Tinto declares force majeure on copper from U.S. mine


Zambian Villagers Can Now Sue Vedanta in England Over Poisoning of their Water


Kennecott Worker Dies After Weekend Exposure to Sulphur Dioxide
Siemens Turbomachinery Equipment business in Germany is now a part of Howden
SNC-Lavalin awarded contract by Acron Group subsidiary Novgorodskiy GIAP for engineering and licensing services at the Dorogobuzh project
Sulfuric Acid Tank Terminal Business on US West Coast
ADEQ Smelter Permit Hearing Tomorrow
Southern Peru Copper Appoints Jacobs as EPC for No. 1 Acid Plant
Ravensthorpe nickel mine to close due to low market prices, 270 jobs impacted
Truck overturns, spills 34 000ltrs of sulphuric acid
Peru to extend liquidation deadline for La Oroya smelter again
Chemical spill at Savannah's BASF plant sends 2 to hospital with burns
Xingfa awards DuPont contract for a 3600 tpd sulfuric acid plant in China
Zhejiang Petroleum & Chemical Co. Awards DuPont Contract for MECS® Sulfuric Acid Regeneration Unit


Peru to reevaluate environmental laws over La Oroya smelter


DuPont to Supply MECS® Technology and Critical Equipment for Codelco's Two New Sulfuric Acid Plants
Teck Trail's new acid plant; Construction slated to begin
TikhvinChemMash to deliver tank cars for sulfuric acid to UMMC


Etihad Rail achieves key Stage One sulphur milestone


Potash Ridge Secures Long-Term Supply of Sulphuric Acid
Petrogres Backs Freeport`s Smelter Construction Plan
Outotec to deliver two sulfuric acid plants to Iran
2016
2015
2014
2013
2012
2011
2010
2009
1998
DuPont Clean Technologies has announced that it has been awarded a contract by PJSC Acron for MECS® sulfuric acid technology

November 28, 2017 - The contract covers licensing, engineering services and proprietary equipment. The new sulfur-burning sulfuric acid plant will have a capacity of 2100 tpd, and will use the MECS Heat Recovery System (HRS
TM
). The plant will be part of a new phosphate fertilizer complex, which PJSC Acron is planning to construct on the existing Dorogobuzh production site in the Smolensk region of Russia. The detailed design of the fertilizer complex will be carried out by PJSC Acron's subsidiary, LLC Novgorodskiy GIAP. At the new fertilizer facility, PJSC Acron is planning to produce sulfuric acid, phosphoric acid, MAP, DAP and NPK fertilizers. SNC-Lavalin – a long-time partner of DuPont – will be responsible for providing the design packages and other licences and services for the project.In the statement, DuPont claims that construction and startup are scheduled for completion in 4Q20, with the installation of the HRS equipment and sulfuric acid production set to commence in 2019.The CEO of Novgorodskiy, Andrey Kolosovsky, said: "Our aim in using MECS services and technology in our design is to enable the Dorogobuzh facility not only to comply with environmental requirements on sulfur dioxide emissions, but to also recover maximum energy with minimal corrosion or maintenance using the MECS HRS technology."We take our responsibility to the environment and the communities in which we operate seriously. The MECS technology will allow us to be a good corporate citizen while saving energy and running the sulfuric acid plant efficiently."Eli Ben-Shoshan, Global Business Director, DuPont Clean Technologies, added: "We are delighted that proven MECS technology and engineering services have been selected for this prestigious project. MECS sulfuric acid and environmental technologies, engineering design, services and high performance equipment are world-leading and are used around the world in numerous fertilizer, oil and gas, chemical and non-ferrous metals applications to provide cleaner air and limit the impact of operations on the environment."
RBZ injects $7,2m into Zimphos plant facelift
November 23, 2017 -
Zimphos is set to complete its plant facelift as the company expects an additional $2,2 million from Reserve Bank of Zimbabwe in addition to the $5 million that has already been disbursed.During a tour of the company by Industry and Commerce Minister Dr Mike Bimha about three years ago, the company's facilities had become so dilapidated and the whole complex resembled a ghost town. But with the injection of new capital there has been a massive change in terms of outlook and operational efficiencies.Zimphos, which manufactures phosphate fertilisers, is a subsidiary of Chemplex Corporation that is wholly owned by the Industrial Development Corporation, a state-owned parastatal. Chemplex Corporation chief executive Tapuwa Mashingaidze, told The Herald Business that the group's companies are now operating at meaningful capacity."We have done the majority of the refurbishments at Zimphos and we are still awaiting some additional funding from the RBZ. This has managed to boost some of our operational structures. The refurbishment exercise is expected to be complete anytime soon. This assistance from RBZ has gone a long way in boosting our prospects as a company," said Mr Mashingaidze.Zimphos has been struggling to raise operating capital while imports of fertiliser further exerted pressure on operations. The phosphates company has been producing 100 000 tonnes of phosphate fertiliser per annum compared to its original capacity of 250 000 tonnes and the deficit has been caused by the impact of imports to the local industry as well as availability of obsolete plant equipment.Zimphos in 2014 was operating at eight percent capacity with the phosphoric acid plant offline for routine refurbishments. The company also has an Alum Sulphate plant. Zimphos also has a drying plant for Gypsum and the company has been recording revenue from the sale of the product.Recapitalisation of Dorowa Minerals was critical since it produces key inputs in the production of fertiliser. The mine is located 3km south of the Save River in the Upper Save valley about 90km west of Mutare and is the only phosphate mine in Zimbabwe. Dorowa's beneficiation plant consists of milling and flotation processes to produce phosphate concentrates, which are converted into superphosphates at Zimphos.Ore from the pit is at 6,5 percent P2O5 and the concentrates being dried and sent to Zimphos are at 37 percent P2O5. The dried concentrates are sent to the railhead at Nyazura some 65km away by road and 190km to Zimphos by rail.Zimphos requires $7,5 million for immediate refurbishments, which includes the following; sulphuric acid plant $4,2 million, phosphoric acid plant for TSP $1,5 million, Phosphates plant $600 000, Aluminium Sulphate Plant $450 000, Materials Handling Equipment $500 000 and factory buildings, structures and utilities $250 000.
Haldor Topsoe launches new catalyst
November 10, 2017 - Haldor Topsoe has launched its new LEAP5TM catalyst as a solution to help sulfuric acid plant operators stay compliant with emissions standards, without lowering production targets, venturing into costly revamps or tail gas treatment with scrubbers. The new VK-711 LEAP5 catalyst has been optimised for higher activity at lower temperatures. "By installing the new catalyst, we have improved conversion to produce more sulfuric acid with no additional consumption of raw materials. The improved profitability should pay back the additional cost of the LEAP5 catalyst in two years. In addition to the financial return on the investment we have also reduced SO2 emissions from the plant," says a representative from Incitec Pivot Limited's sulphuric acid plant in Mount Isa, Queensland, Australia. The new catalyst allows operation from temperatures as low as 370°C and is therefore suitable for operators of single absorption sulfuric acid plants who want to achieve unprecedented conversion levels. Other applications include oleum production and more efficient desulfurisation of flue gases from industry. The catalyst builds on advanced in-situ studies of the working sulfuric acid catalyst, and the industrial experience gained with the LEAP5TM VK-701 introduced in 2010. The new catalyst is already in industrial operation.



BASF introduces new sulphuric acid catalyst

November 6, 2017 - BASF has introduced the new sulphuric acid catalyst O4-115 Quattro into the market. The new, cesium-based catalyst is unique due to its geometrical shape – a combination of four strands – leading to a 30 percent greater catalytic surface area compared to conventional sulphuric acid catalysts. For sulphuric acid producers, this translates into higher conversion in the catalyst bed, reduction of SO2 emissions, and improved performance in plants with limited catalyst volumes. Additionally, the O4-115 Quattro features enhanced physical and mechanical properties. Due to its improved catalyst hardness, which is reflected in a lower sieving loss, this new catalyst offers long-term stability and cost-efficient operation. A reference plant operated by Domo Caproleuna GmbH has been using the new sulphuric acid catalyst O4-115 Quattro since 2016. With the new catalyst, the plant has seen an increase of the SO2 conversion and a simultaneous capacity increase. Ulf Müller, Domo Caproleuna's plant manager, is pleased with the BASF Quattro catalyst performance: "The right catalyst is a crucial factor for successfully operating a sulphuric acid production plant. Since we have been using the O4-115 Quattro catalyst, we are able to operate our plant in a much more efficient way." BASF is one of the leading manufacturers of sulphuric acid catalysts worldwide, leveraging its own sulphuric acid production expertise. The company operates four sulphuric acid plants at its headquarters in Ludwigshafen, Germany where the latest catalyst technologies are used. "For the new development of catalysts, in-house sulphuric acid production is a huge advantage because we can gain important insights on the performance and long-term stability of the catalysts, and our customers can directly benefit from these findings," said Detlef Ruff, Senior Vice President, BASF Process Catalysts. "In addition, we are continuously investing in sulphuric acid catalyst research to help our customers be even more successful. In 2016, we launched a new catalyst test facility, and the sulphuric acid catalyst O4-115 Quattro is the first of many new developments that will emerge from it."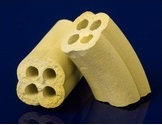 Dulany Industries Unveils "One-of-a-kind" SeaPoint Deepwater Industrial Terminal Complex in Savannah, Ga.





Innovative 755-acre deepwater industrial site on Savannah River shipping channel offers a one-of-a-kind location with significant in-place infrastructure for manufacturers and logistics companies
On October 12, 2017, Georgia Governor Nathan Deal, Dulany Industries, and Greenfield Environmental Trust unveiled SeaPoint Industrial Terminal Complex.
This landmark site features a mile-long private deepwater frontage along the main Savannah River shipping channel as well as class I rail service on-site and easy access to the Georgia Ports Authority and major interstates like I-95 and I-16. The site is build-ready and has heavy-duty utility infrastructure in place, including a 1000 TPD operating sulfuric acid plant, a 60,000-square-foot Research & Development building, 30-45MW electricity, natural gas, steam, water treatment, fire protection and water, roads, and many other assets. It is the synergies created by the combination of these core assets which sets this site apart and makes it unlike anything else on the East Coast.

Designed with a focus on unparalleled cost savings for manufacturers and logistics companies operating on the site and a commitment to environmental responsibility as a core value, SeaPoint has been hailed as one of the finest cross-utilized industrial developments in the United States.


Dulany Industries, the owner of SeaPoint, has a longstanding commitment to environmental remediation and the development of synergistic co-located industrial sites."Any company that locates at SeaPoint will enjoy significant advantages over their competition due to all of the in-place assets that this site offers," said Reed Dulany, III, President and CEO of Dulany Industries, Inc. "There is nothing like it on the East coast."At its peak in the early 2000s, the SeaPoint site was home to the largest electrical consumer in Chatham County and employed more than 1,000 individuals with high-wage jobs





"SeaPoint has the opportunity to bring this type of success back for our state, and our region," Dulany explained, "but in the most environmentally responsible manner possible.

"Located on the site of the former Kemira plant in Savannah, Ga., SeaPoint Industrial Terminal Complex is the premier industrial deepwater site in the Southeast, offering significant co-location infrastructure savings, which can save companies up to 30 percent in build-out costs due to existing in-place assets as well as large ongoing operational savings through synergistic services. Shared services include use of an existing office complex, warehousing, security, rail, deep water terminal operations, sulfuric acid, by-product steam, logistical services, maintenance services and more.





In addition, an operating 1000 TPD sulfuric acid plant is already located on-site, which can provide companies with competitively priced key raw ingredients and low-cost steam which is a byproduct that can be priced at a discount to natural gas prices -- products that are often essential to manufacturing. The mile-long deepwater frontage directly on the Savannah river opens up the opportunity for a myriad of logistical uses not to mention the existing bulk/break bulk dock and miles of railway on-site. The presence of these systems minimizes plant investment, working capital and transportation costs while ensuring a reliable supply of high-quality industrial raw materials.
"Manufacturers and logistical companies will have direct access to a comprehensive network of infrastructure services and unique assets not found anywhere else," Dulany said. "Logistics companies can gain direct access to significant deepwater assets while manufacturing companies can benefit from these same logistical synergies as well as enjoy tremendous savings and ease of operations, allowing them to focus on their core business objectives."





The creation of SeaPoint is the result of a highly collaborative effort between Dulany Industries, Greenfield Environmental Trust Group and the Trust's beneficiaries, of which Georgia Environmental Protection Division acts as the lead agency. Greenfield Environmental Trust Group, a nationally recognized brownfield redevelopment company, took over the site after the Tronox bankruptcy in 2009 and has successfully shepherded it through a maze of issues to its ultimate goal of cleaning up the site and putting it back to productive use.


At the closing of the SeaPoint sale, Dulany Industries and Greenfield Environmental Trust Group also deeded 728 acres of tidal marshland to the State of Georgia, including 26 acres of upland property surrounding Old Fort Jackson that will provide a buffer for the historic nineteenth-century fort in perpetuity. SeaPoint's plans also include a solar farm on-site, which is already under construction and directly ties into the company's focus on environmental stewardship.
Rio Tinto declares force majeure on copper from U.S. mine
October 17, 2017 - Global miner Rio Tinto declared force majeure last Friday on shipments of refined copper from its Kennecott mine in the United States following the death of a worker, a spokesman said on Tuesday. There was no timeline for when the force majeure would be lifted, spokesman Kyle Bennett said. A force majeure is usually implemented by companies during unforeseen events. Rio Tinto halted production of refined copper at its smelter at the Utah-based mine on Oct. 8 after a worker was exposed to sulfur dioxide gases at the plant while removing debris from a boiler. The worker died two days later. Rio Tinto Kennecott comprises nearly 20 percent of U.S. copper production, Bennett said. The unit produced 156,500 tonnes of refined copper in 2016, about 63 percent of group output. Rio Tinto has also declared force majeure on acid deliveries from the smelter, Bennett said.
Zambian Villagers Can Now Sue Vedanta in England Over Poisoning of their Water
October 16, 2017 - Zambian villagers have won the right to sue mining giant Vedanta in the United Kingdom (UK) over pollution of their water sources — in a landmark judgement that paves the way for other London-based multinationals to be held liable in English courts for their subsidiaries in developing countries. On October 13, London's Court of Appeal dismissed an appeal by the British-Indian mining company against a May 2016 High Court judgement that allowed Zambian villagers to have their case heard in the UK. A total of 1,826 Zambians from four villages in the mineral-rich Copperbelt region are pursuing claims for damages against Vedanta Resources and its Zambian subsidiary Konkola Copper Mines (KCM). The villagers are seeking damages for continual pollution of their water sources from the KCM operated Nchanga Copper Mine since 2004, when Vedanta took over KCM, has led to diseases and devastation of their crops, causing widespread loss of health and livelihoods. Vedanta, well-known for its environmental and human rights violations worldwide, had appealed that the damages claim could be brought only within the jurisdiction of Zambia. The affected communities first took KCM to court in Zambia in 2006 over severe poisoning of the Kafue river, on which the villagers depend for all purposes from drinking to irrigation. The Zambian High Court in 2011 had awarded them a compensation of $2 million, but after KCM appealed, the Zambian Supreme Court in 2015 overruled the compensation even as it held the company guilty. After that, the villagers turned to the UK to seek justice. They are being represented in the UK by London law firm Leigh Day. After the verdict, Vedanta issued a statement that it was looking to appeal against the judgement in the Supreme Court. The company also said that the verdict only related to the question of jurisdiction and "was not a ruling or a determination on the merits of the claims". Two years ago, a leaked internal report commissioned from Canadian pollution control experts had shown that Vedanta Resources' 12-square-mile mine in the Copperbelt region had been discharging sulphuric acid and other toxic chemicals into the water bodies and underground aquifers near the mining town of Chingola. Besides, a leaked letter from a KCM doctor stated that the water collected for testing in 2011 was not fit for human consumption. The Guardian quotes from the letter: "The water is acidic and the copper and iron levels exceed permitted levels… The impurities […] can cause cancer in the bloodstream and unhealthy conditions in internal organs. The people in that village should be advised to stop using the same water." Vedanta has been accused of massive human rights and environmental violations in India as well as other countries, including Sri Lanka, Zambia, Liberia and South Africa. So infamous are Vedanta's violations that it was put on the exclusion list of the world's largest sovereign wealth or state-owned investment fund, the Government Pension Fund Global (GPFG) of Norway. In India, the indigenous communities of Odisha in 2014 won a 19-year-old battle against the company mining their sacred Niyamgiri hills for bauxite. Human rights watchdog Amnesty International had also indicted Vedanta of violating the human rights of Odisha tribals. In Goa, Vedanta was indicted by the Shah Commission in 2012 for illegal mining of iron ore.



Kennecott Worker Dies After Weekend Exposure to Sulphur Dioxide

October 11, 2017 - A Kennecott employee exposed to sulfur dioxide over the weekend has died, company officials said.Albert Lozano, 64, was working at Rio Tinto Kennecott's smelter Sunday, performing regular duties to remove debris from a boiler, when he was exposed to the toxic gas, said Rio Tinto Kennecott spokesman Kyle Bennett.Lozano had been with the company for 12 years, Bennett said."Right now, we don't know exactly how the exposure took place," he said.A boiler is used as part of the smeltering process, Bennett explained, and every once in a while, particulate matter needs to be cleaned out of it.Lozano was treated at the scene before being taken to a local hospital, where he died Tuesday night, Bennett said."This is devastating news to our business. We pride ourselves on safety. So when something like this happens, it really shakes us to our core," he said.The entire Rio Tinto Kennecott plant shut down for an hour Wednesday as administrators and counselors checked on their employees' mental and physical well-being. The smelter will remain closed until the company can figure out what happened and determine whether it's safe, Bennett said.Employees who work at the smelter are required to wear a respirator while performing their duties, he said. It was not immediately known whether Lozano was wearing one Sunday. www.ksl.com

Siemens Turbomachinery Equipment business in Germany is now a part of Howden


October 3, 2017 - It is our pleasure to inform you that on 3 October 2017, Howden (a Colfax Corporation Company) acquired the Siemens Turbomachinery Equipment business – including European brands HV-TURBO® and Kühnle, Kopp & Kausch® as well as American brand Turblex® – from Siemens. We are excited to grow the Howden Turbo Technologies business and hope you will enjoy being part of that growth. You can learn more about the integration and our newly acquired brands at howden.com/turbo.




SNC-Lavalin awarded contract by Acron Group subsidiary Novgorodskiy GIAP for engineering and licensing services at the Dorogobuzh project

October 4, 2017 - SNC-Lavalin is pleased to announce that it has been awarded a contract by Novgorodskiy GIAP, a subsidiary of Acron Group, for the development of engineering design packages and licensing services for a fertilizers project located in the Smolensk region of the Russian Federation. The scope of the contract consists in providing pilot tests and engineering services, including the development and delivery of basic engineering packages, as well as working documentation for the construction of fertilizers facilities, which include production plants for sulphuric acid, phosphoric acid, and granulated NPK at the Dorogobuzh site. SNC-Lavalin will also provide assistance during the procurement, construction, commissioning and start up phases of the project. The services will be led and primarily executed out of the company's offices in Brussels.

"We are honoured to have been awarded this contract," said José J. Suárez, President, Mining & Metallurgy, SNC-Lavalin. "This new contract award is testament to our recognized expertise and of our ability to support our clients globally in multiple sectors. We look forward to working with GIAP on this important project."
Sulfuric Acid Tank Terminal Business on US West Coast


September 21, 2017 - Sumitomo Corporation has agreed on a land lease agreement with the Port of Stockton, California on the US West Coast via Sulphuric Acid Trading Company, Inc. a US business company of Sumitomo Corporation's wholly-owned subsidiary Interacid Trading S.A. and decided to construct a new sulphuric acid tank terminal at that port. The Terminal will be equipped with a 30,000-ton sulphuric acid tank, diluting facilities and freight car/truck shipping facilities with construction expenses expected to total about two billion yen. Construction is scheduled to begin by the end of 2017, and operation should start in early 2019. The Port of Stockton, the intended construction site, is a key import/export port on the West Coast located about 100km east of San Francisco Bay, annually handling four million tons of cargo, primarily fertilizer, grain, cement, steel materials, and coal. West Coast demand for sulphuric acid is expected to increase in future, particularly for agricultural, mining and industrial use, and the Port of Stockton offers good access to consumers. The Terminal will be the only sulphuric acid receiving terminal on the West Coast, and Sumitomo Corporation will seek to sell more than 200,000 tons of sulphuric acid per year to West Coast customers through SATCO, which will be running the Terminal. In California, the US' largest agricultural zone, sulphuric acid is widely used to improve farmland soil. Faced with chronic water shortages recently, the state has been steadily introducing drip irrigation methods that allow for highly efficient water distribution, and sulphuric acid is being used to adjust irrigation water quality to make it suitable for drip irrigation. By utilizing the Terminal to ensure a steady supply of sulphuric acid and help farmers make efficient use of water, Sumitomo Corporation hopes to contribute to community and industrial development, as well as to expand sales of sulphuric acid for use in mining, water treatment, and fertilizer manufacturing. ITSA was established in Switzerland in 1970 as a chemicals trading company that, since 1993 when Sumitomo Corporation acquired 100% of its shares, has for more than 20 years been broadly involved internationally with the sulphuric acid trade and sulphuric acid tank terminals in the US, Chile and Australia. The Group presently owns 12 tanks boasting a capacity of more than 220,000 tons, and is a major player in the sulphuric acid industry, handling nearly three million tons annually. Sumitomo Corporation will continue pursuing synergy between the sulphuric acid trading business and the tank terminal business for the sake of further business growth.


ADEQ Smelter Permit Hearing Tomorrow

September 20, 2017 - It is happening tomorrow night (Thursday September 21st ) in the Miami Town Hall beginning 6pm. This is when the Arizona Department of Environmental Quality will be holding a public hearing on its plans to issue a Renewal Permit for the continued operations of Freeport McMoRan's copper smelter near Miami. It was back in 2014 when Freeport announced it was planning a major smelter expansion project at its Miami operations which the company said would increase copper production and also comply with new tougher EPA standard. The company went on to say upon completion of the project the copper concentrate throughput for the Miami smelter would increase by approximately 30 percent to a capacity of 900,000 tons per year from the current average during this period of time which was some 700,000 tons per year. According to the Arizona Silver Belt the expanded smelter capabilities would comply with the new EPA ambient air quality standards for sulfur dioxide emissions. In further details about the copper smelter expansion project here a major component of the expansion was to install a new smelting vessel which along with modifications to other facilities in the smelter was to allow for increased copper production. The local press was also told much of the construction work would be related to emission control systems in order to capture virtually all fugitive gases and particulate emissions. The expected result would be the capture of over 99 percent of the sulfur dioxide and other emissions from the Miami operations. The new smelting vessel was scheduled to be commissioned in the second quarter of this year ( 2017 ) with production ramping up shortly thereafter. Up to several hundred construction workers were involved in the expansion. The company said it had plans to hire about 20 new employees to operate and maintain the new emission control systems and facilities. To feed the expanded smelter here additional copper concentrate was to come primarily from Freeport',s mines at Morenci, Arizona and Chino , New Mexico. Concentrate would continue to be coming in from the company's Serrita and Bagdad Arizona mines. Interested persons who plan to go to the public hearing tomorrow night still have time to view the ADEQ's Draft Renewal of the Smelter Permit and other documentation which are available for inspection at the Miami Town Hall during regular business hours at 500 Sullivan Street in the Town of Miami. Or this paper work can be reviewed directly from the ADEQ web site. Oral and written comments will be taken from the public by representatives of the Arizona Department of Environmental Quality. Grounds for comment are limited to whether the draft of the agency's smelter permit renewal meets criteria for issuance spelled out in the state air pollution control laws or rules.

Southern Peru Copper Appoints Jacobs as EPC for No. 1 Acid Plant

August 29, 2017 - Jacobs Engineering Group was selected by Southern Peru Copper to provide engineering, procurement and construction (EPC) services for its No. 1 Acid Plant upgrade project. SPCC operates one of the world's largest copper smelting/refinery facilities in Ilo, Peru, which is located approximately 600 miles south of Lima. Jacobs will perform modifications to the existing acid plant, decreasing its sulphur dioxide (SO2) emissions while increasing sulphuric acid production capacity through the use of Jacobs' Chemetics sulphuric acid technology. "Our successful relationship with Southern Peru Copper Corp. (SPCC) spans more than 20 years," said Jacobs Mining & Minerals and Specialty Chemicals Senior Vice President and General Manager Andrew Berryman. "We will provide our innovative Chemetics acid plant technology for this project, complementing the two existing plants our teams previously executed at the site, to further reduce SO2 emissions. "In addition to the No. 1 Acid Plant project, Jacobs is performing a feasibility study for SPCC in Lima for its power distribution system that will enable the company to support future demand. www.e-mj.com

Ravensthorpe nickel mine to close due to low market prices, 270 jobs impacted



August 9, 2017 - Canadian mining giant First Quantum Minerals has announced it will mothball its Ravensthorpe nickel operations in WA's south-east from early next month because of low nickel prices. The Toronto-based company employs about 270 people at the Ravensthorpe mine and the closure will hit the community hard only months after devastating floods ripped through the region. First Quantum said it would cost about $10 million to enter care and maintenance, which should be in effect by early October. The annual bill of maintaining the site is estimated at $5 million. In a statement, First Quantum's chief executive Philip Pascall described the decision as "disappointing". "Ravensthorpe is an excellent operation with an outstanding workforce and supportive community but the continuing depressed nickel market conditions, over some years, leaves us no option," he said. "Over the next few weeks we will work closely with our employees and key contractors to mitigate the impact and manage carefully the staged shutdown of operations. "We will be offering assistance to employees in seeking further employment opportunities." However, there is some hope for the mine, with First Quantum saying it would continue to progress the permitting process at the Shoemaker Levy orebody, along with regular review of the market conditions for a potential restart of operations. To restart operations, should favourable conditions prevail, is estimated at $10 million. The closure comes just weeks after First Quantum posted back-to-back quarterly losses. The company reported a $US18 million loss for the June quarter, following a $US29 million loss in the March quarter.The miner also revealed Ravensthorpe - at current metal prices - is making a loss of more than a dollar on every pound of nickel it produces. Ravensthorpe produced 11,512 tonnes of nickel at an all-in sustaining cost of $US5.70 per pound for the six months to June 30. Global miner BHP spent about $US3 billion building and commissioning the facility in late 2008, before the global financial crisis forced its closure only months later. First Quantum bought the mine for $US340 million in 2010 and restarted operations in 2011. There has long been speculation about the future of Ravensthorpe, one of only two nickel laterite mines operating in WA, alongside Glencore's Murrin Murrin mine near Laverton. First Quantum produced 23,624 tonnes of nickel last year, most of which came from Ravensthorpe following the $US712 million sale of the Kevitsa mine in Finland.The State Government said it would seek to assist those who will be laid off, with Mines and Petroleum Minister Bill Johnston saying he had been directed to launch a taskforce to help find those workers employment elsewhere within the industry. "The Government will see whether we can work with these displaced employees to see whether they can get positions in expansion projects in the gold and lithium sector," Mr. Johnston said. He admitted other nickel mines in WA were "under pressure" as a result of tough market conditions but expressed confidence the futures of the largest of those are secure. Mr. Johnston was hopeful the Ravensthorpe mine would operate again. "They are hopeful the mine will come back into production within two or three years because they believe the nickel market will come back," he said. Premier Mark McGowan said he had a "great deal of sympathy" for the impacted workers and said as much support as possible would be offered.



Truck overturns, spills 34 000ltrs of sulphuric acid
July 26, 2017 - A ZAMBIAN truck overturned near Cross Dete along the Bulawayo-Victoria Falls road on Monday, spilling 34 000 litres of deadly sulphuric acid. Police officer commanding Hwange district, Chief Superintendent Newton Mutomba confirmed the accident and said efforts were underway to detoxify the area. He said the accident occurred on Monday afternoon at Gulalembila, about 35km from Cross Dete. The truck was heading towards Zambia. "The accident happened on Monday when a Zambian truck driver lost control and veered off the road," Mutomba said. "The tank's lid burst and contents poured out, contaminating the area. "The Environmental Management Agency and Civil Protection Unit are on the ground monitoring the situation and doing awareness campaigns to ensure that people are safe." There were no serious injuries, police said. The truck is still on the side of the road, where it is lying on its side. Witnesses claimed the driver was speeding, as he was racing with other trucks.
Peru to extend liquidation deadline for La Oroya smelter again
July 26, 2017 - Peru's nearly 100-year-old polymetallic smelter La Oroya failed to draw any offers on Wednesday in the last of six scheduled auctions, delivering a blow to President Pedro Pablo Kuczynski's plans to expand the Andean country's metals refining capacity.Kuczynski had extended the liquidation deadline for La Oroya a year ago and vowed to do his best to revive it. But no one tried to buy the smelter in auctioning that started in March, even after the government raised sulfur dioxide emission limits to reduce the cost of upgrades.La Oroya will be liquidated unless Kuczynski extends the deadline again, said Pablo Peschiera, director of consulting firm Dirige that has been tasked with finding a new operator.Dirige has asked Kuczynski for another year to try to find a buyer, Peschiera said, adding that investors are still concerned about potential liability for pollution in surrounding soils.The town of La Oroya next to the smelter was once named one of the 10 most polluted places in the world by the group the Blacksmith Institute. Hundreds of children in La Oroya have been found to have dangerous levels of lead in their blood.Earlier this month, the environment ministry asked for input from the public on possible changes to rules on polluted sites."That (proposed) norm is extensive and will require a study by us and by investors as well," said Peschiera. "There wasn't enough time to overcome" the obstacles.The failed bid to sell La Oroya sets back Kuczynski's goal of raising the value of Peru's mineral exports by refining more concentrates at home. Kuczynski has said he hoped to revive La Oroya while encouraging investors to build a new smelter near Peru's southern coast.Peru is the world's No.2 copper, zinc and silver producer.Doe Run Peru, controlled by New York billionaire Ira Rennert's Renco Group, was La Oroya's most recent owner, but it went bankrupt in 2009 without finishing mandatory upgrades. The smelter is now controlled by Doe Run's former creditors

Chemical spill at Savannah's BASF plant sends 2 to hospital with burns

June 16, 2017 - Two people are recovering from chemical burns after an early morning sulfuric acid spill at Savannah's BASF Chemical plant on President Street. Firefighters say those workers were using a hose to transfer sulfuric acid from one tank to another and that the hose sprang a leak.Hazmat crews decontaminated those workers on-site before sending them to the hospital for treatment. No word on their conditions right now but look for updates as we learn more.

Xingfa awards DuPont contract for a 3600 tpd sulfuric acid plant in China

May 17, 2017 - Yidu Xingfa Chemical Co. Ltd (Xingfa) has awarded DuPont Clean Technologies contracts for the engineering and technology license for a 3600 tpd MECS® MAX3™ sulfuric acid plant. This project will make the Xingfa sulfuric acid plant one of the largest in China. Xingfa is expanding its existing site, located in the Hubei province near Yichang city, with the aim of roughly doubling the phosphate fertilizer capacity. The new MECS® MAX3™ sulfuric acid plant will process 1.2 million tpy of sulfuric acid, as well as support the production of an additional 400,000 tpy of phosphoric acid, 400,000 tpy DAP and 35,000 tpy of potassium phosphate monobasic. The new MECS® MAX3™ sulfuric acid plant will enable the Xingfa site to meet or exceed the Chinese Ministry of Environmental Protection's strict emission requirements, which govern the location in the sensitive Yangtze river basin area."DuPont Clean Technologies is very pleased to be providing its proprietary MECS® MAX3™ technology for Xingfa's expansion project to enable the company to become one of the most efficient fertilizer producers in China. This MAX3™ sulfuric acid plant is not only a significant step for both DuPont and Xingfa, but also for the sulfuric acid industry," said Eli Ben-Shoshan, president of DuPont Clean Technologies, "Never before has sulfuric acid technology delivered more value to the end user. MAX3™ not only offers sulfuric acid plants savings in water usage, time and money, but it also allows them to recover more energy while achieving best-in-class emission levels."The MAX3™ sulfuric acid plant for Xingfa's expansion project will have both high pressure and intermediate pressure steam generation that will be used to produce electricity and provide heat to the plant. The MAX3™ sulfuric acid plant combines a suite of technologies, including two recent technology breakthroughs – SolvR® and SteaMax™ heat recovery – in a revolutionary simplified sulfuric acid flow scheme.The Xingfa configuration will produce more than 1.5 t of high pressure steam per tonne of acid, which is an increase of more than 25% over conventional acid plant technologies. SolvR® is the second-generation regenerative technology which demonstrated best in class SO2 emission abatement at the first commercial installation.MECS® MAX3™ technology is on the leading edge and further advances DuPont Clean Technologies' commitment to delivering value to producers of sulfuric acid. This is the first time a sulfuric acid technology has been able to deliver this level of heat recovery, emission performance and favourable capital expense. Furthermore, MECS® MAX3™ sulfuric acid plants are designed for a high on-stream time to avoid disrupting the downstream phosphoric acid production while also providing best in class SO2emission abatement in compliance with local and country environmental requirements.

Zhejiang Petroleum & Chemical Co. Awards DuPont Contract for MECS® Sulfuric Acid Regeneration Unit



April 12, 2017 -

Zhejiang Petroleum and Chemical Co. (ZPC) in China has awarded and signed contracts for the engineering, technology license and proprietary equipment for a MECS® sulfuric acid regeneration (SAR) unit, licensed by DuPont Clean Technologies. ZPC is constructing a greenfield refinery and petrochemical project on Dayushan Island, just off the coast of eastern China, near Shanghai and Ningbo. The USD 15 billion project is the largest privately led petrochemical and refining project in China's history. The project will be executed in two phases with the first phase coming online in late 2018. After completion, the complex will have a refining capacity of 40 million tonnes/year, or 800,000 barrels per day. The MECS® SAR unit for the ZPC petrochemical complex will have a capacity to regenerate 858 metric tons of spent sulfuric acid. The unit will produce a combination of products consisting of 98.3 wt% sulfuric acid, 99.2 wt% sulfuric acid, and 20% oleum. Furthermore, the MECS® SAR unit is designed to meet the Chinese Ministry of Environmental Protection's current emission requirements for SO2, NOx and sulfuric acid mist. Jason Hartman, global market specialist for the MECS® SAR technology said, "China's Ministry of Environmental Protection has enacted some of the most stringent point source emission requirements in the world. DuPont Clean Technologies is uniquely positioned to meet these new standards through enhancements to our MECS® SAR technology. These enhancements include the MECS® Vectorwall™ furnace, DynaWave® scrubbing and Brink® mist eliminators. When built, the SAR unit at ZPC's petrochemical complex will achieve world-class environmental emissions, reliability and on-stream time."
Peru to reevaluate environmental laws over La Oroya smelter

April 12, 2017 - Peru's environment ministry has proposed modifying laws restricting sulfur dioxide emissions to attract buyers for a century-old poly-metallic smelter. The Doe Run owned smelter and neighboring Cobriza copper mine priced together at $100 million have failed to find buyers at three auctions in a time of low commodity prices. Analysts say restrictive environmental regulations make the La Oroya assets unviable in an area cited as one of the most polluted in the world. The smelter requires upgrades costing over $700 million. A new resolution proposes ten modifications including raising the sulfur dioxide limit from 20 to 250 micrograms per square foot, in line with regulations in Colombia, Chile and Mexico. The World Health Organization (WHO) guideline is 20 micrograms per cubic meter. "The World Health Organization recommends the limit of 20 as a target value, as an ideal value, but it also establishes intermediate values. No country in the world has 20. This proposal is more in line with reality," environment minister Marcos Alegre told Gestion. Alegre added that the new standard will generate greater competitiveness in Peru's economy and "also protects health." The La Oroya district in Peru's highland Junin state, home to 1,600 La Oroya workers, will likely be abandoned if the smelter and mine operations fail. President Pedro Pablo Kuczynski has vowed to save the smelter while diversifying Peru's mining sector from production to value-added services. The request to ease environmental regulation comes from workers and potential investors suggesting that both are awaiting the regulation change while the government schedules more auctions before August. Current owner Doe Run went bankrupt after the 2008 global financial crisis. The La Oroya district found infamy after TIME magazine ranked it on its list of "The World's Most Polluted Places." The health ministry revealed 99% of its children have over three times the safety level of lead in their blood. The toxic metal damages mental development and causes comas, convulsions and death. According to a study by the WHO in Hong Kong where large-scale reductions in sulfur dioxide have been a success, decreasing child respiratory diseases and all-age mortalities.



DuPont to Supply MECS® Technology and Critical Equipment for Codelco's Two New Sulfuric Acid Plants

March 31, 2017 - MECS Inc., a wholly owned subsidiary of DuPont, has been selected to supply the sulfuric acid production technology for two new plants belonging to Corporación Nacional del Cobre de Chile (Codelco), the world's largest copper producer. The MECS technology will treat off-gas from the Chuquicamata Copper Smelter Complex in the Antofagasta region of northern Chile. Longtime MECS partner, SNC-Lavalin, will provide detailed engineering, procurement and construction services for the new plants each of which is expected to produce 2048 t/d of market-grade sulfuric acid. These plants will replace existing facilities which have become environmentally obsolete. "MECS technology for Chuquicamata will be designed and custom-built to address the site's specific needs, especially achieving world-class low emissions and high reliability," said Kirk Schall, executive vice president, MECS. "We are delighted that our best-in-class sulfuric acid production technology will help Codelco's Chuquicamata site realize its short- and long-term emissions targets while supporting the sustainable production of the Antofagasta region's most valuable resources. MECS looks forward to partnering with both Codelco and SNC through start-up and with Codelco throughout the life of the new facilities." Construction of the two new plants will begin in 2017 and is expected to be completed the following year.

Teck Trail's new acid plant; Construction slated to begin

March 23, 2017 - Structural element of the new $174 million acid plant at Teck Trail Operations are expected to start taking shape in a few weeks. Three buildings from the 1960's and '70s have been torn down to make way for the No. 2 acid plant, a carbon copy of the first emissions reducing plant Teck constructed in 2014. "The project is progressing on schedule", says Community Relations Leader Catherine Adair. "We have completed demolition and the majority of excavation. Foundation work is expected to begin in early April." HilTech Contracting and CIMS were awarded the contracts for demolition and site prep, the primary equipment supplier is the same company used for the previous build. "The main equipment supplier for the project will be the same supplier as the No. 1 acid plant completed in July 2014", Adair confirmed. "as the new plant will be a replica of the previously constructed plant". Teck estimates approximately 650,000 hours of construction labour will be required to complete the build, which equates to about 160 jobs during construction. "Contractor selection for foundation work, mechanical, structural and electrical work is currently underway", Adair sadi. "And other smaller contracts will be selected throughout the construction. "The No. 2 acid plant is scheduled to become operational in the summer of 2019. Over the last 20 years Teck has made significant investments to improve environmental performance at the Trail smelter, which is one of the largest zinc and lead smelting and refining operations in the world. Notably, the company's latest air quality summary to the Trail Health and Environment Committee showed that 2016 had the lowest annual average for lead and arsenic ever recorded in community air. "The new acid plant represents an important investment in the ongoing sustainability and long-term future of Trail Operations", Adair added. "The new acid plant will significantly improve operating reliability and flexibility, reducing downtime and maintenance costs". SO2 (sulphur dioxide) emissions are projected to reduce a further five percent in addition to the 15 percent reduction in emissions realized from the 2014 installation of the No. 1 acid plant. The acid plants are part of the process that converts sulphur from feed materials into useful products such as fertilizer.

TikhvinChemMash to deliver tank cars for sulfuric acid to UMMC

March 6, 2017 - CJSC TikhvinChemMash (part of RPC United Wagon Co.) has won a tender of JSC Sredneuralsk Copper Smelter and JSC Svyatogor (part of Ural Mining Metallurgical Co. [UMMC]) for the supply of 24 tank cars for sulfuric acid. Rolling stock has already been dispatched to metallurgical enterprises. New generation tank cars are equipped with running gear with increased axle load 25 tonne-force. Due to the increased up to 77 short t payload capacity tank car transports by 10% more freight than standard counterparts. Tank car tank design with a 'broken' axis ensures achieving maximum draining of the tank.First Tikhvin tank cars of model 15-9545 for sulfuric acid were received by Sredneuralsk Copper Smelter operational use at the end of 2015. Regular exchange of operational use in real conditions made it possible to take into account the customer's wishes and tailor the tank cars to the metallurgical plant specific features. Thanks to the successful experience of tank cars operational use and freight traffic efficiency of this rolling stock UMMC was able to take a decision on a further replenishment of its fleet with TikhvinChemMash tank cars.Alexey Kukushkin, Deputy Director for Commercial and Financial Issues at JSC Sredneuralsk Copper Smelter, said: "For us it is vital to enhance transport security of supplies of the plant products. Not so long ago we updated our automobile fleet with transport means possessing modern control systems and advanced ergonomics. Today our goal is to replenish freight cars fleet. When choosing a rolling stock, its failure-free operation and high efficiency of freight traffic in it play a crucial role. UWC tank cars meet our requirements in terms of these indicators." www.worldfertilizer.com



Etihad Rail achieves key Stage One sulphur milestone

February 18, 2017 - Etihad Rail, the developer and operator of the UAE's multi-billion dollar fully integrated national railway network, has since commencing Stage One operations, transported 10 million tonnes of granulated sulphur for the Abu Dhabi National Oil Company (Adnoc) as of February 10, from sources at Shah and Habshan to its point of export at Ruwais. Since having received approval for commercial operations from the Federal Transport Authority's (FTA) – Land and Maritime in December 2015, two trains move along the Stage One network daily under the current timetable, each carrying up to 11,000 tonnes of granulated sulphur. To date, the monthly average tonnage of sulphur transported stands at 410,000 tonnes, with the seven million tonne mark having been surpassed at the end of August 2016. "The Etihad Rail project is emblematic of our zest for sustainable development, fostering innovation, and unsurpassed commitment toward revolutionising the UAE's socio-economic landscape," remarked Faris Saif Al Mazrouei, the chief executive of Etihad Rail. The 1,200-km-long Etihad Rail network is part of the government's plans to invest in excellent transport infrastructure, with the aim being to further strengthen the UAE's position as a leading logistics hub, facilitating connectivity between trading partners in the region and beyond, through integration with key ports of the Gulf and Arabian seas. Stretching a distance of 264-km, Stage One links the sulphur sources of Shah and Habshan to the export point of Ruwais via the Mirfa depot. Built to international standards, Stage One utilises seven state-of-the-art locomotives from US-based Electro-Motive Diesel, with wagons supplied by China's CSR Corporation. Etihad Rail is being developed in line with the core tenets of Abu Dhabi Economic Vision 2030 and UAE Vision 2021, which collectively call for economic diversification through strategic initiatives set to bolster UAE socio-economic growth. "Stage One's continued progress underpins our vision to create significant benefits to the UAE through a faster, safer and more reliable alternative transport system," remarked Al Mazrouei. "Transporting high volumes of sulphur per year is only the beginning of our efforts to expand the UAE's logistics capabilities when transferring goods and raw materials from their source points to their final destinations," he added. At full capacity, Stage One of Etihad Rail is poised to transport more than seven million tonnes of granulated sulphur annually. TradeArabia News Service


Potash Ridge Secures Long-Term Supply of Sulphuric Acid

January 30, 2017 - Potash Ridge Corporation (the "Corporation") (TSX:PRK), a near term producer of premium fertilizer in North America, today announced that is has signed a five year agreement with a major North American supplier for 100% of the Corporation's sulphuric acid requirements for its Valleyfield Project ("Valleyfield") in Valleyfield, Quebec. Valleyfield is a planned 40,000 tonne per year potassium sulphate ("SOP") fertilizer production facility that will utilize the proven Mannheim Process."This supply agreement secures the supply and price of our second largest raw material input cost for the long-term," said Guy Bentinck, President and Chief Executive Officer. "The next steps to constructing Valleyfield will be permitting, finalizing the $50 million financing requirement, and securing SOP off-take agreements, all of which are expected in early 2017."This five-year agreement is effective upon commencement of Valleyfield's operations. Construction is scheduled to start in early 2017, with commissioning anticipated nine to twelve months after construction start-up.Valleyfield's production of SOP will serve the growing market demand for low-chloride fertilizers for a wide variety of fruits, vegetables, and other chloride intolerant crops in eastern Canada and throughout the U.S. eastern seaboard.

Petrogres Backs Freeport`s Smelter Construction Plan
January 6, 2017 - State-owned fertilizer company PT Petrokimia Gresik (Petrogres) has expressed its support for PT Freeport Indonesia's plans to build a smelter. The construction is aimed at achieving national food self-sufficiency, particularly through provision of subsidized fertilizer."Because smelting waste product, i.e. sulfuric acid can be used by the company as raw material for NPK fertilizer," PT Petrokimia Gresik (PG) president director Nugroho Christijanto said in a written statement received by Antara on Thursday.According to him, the company is committed to support PT Freeport Indonesia's (PTFI) plan to build a smelting plant in PT Petrokimia Gresik industrial area. The company, he said, is ready to accommodate sulfuric acid produced in PTFPI mineral processing, meaning that PTFI will indirectly help enhance national food self-sufficiency program.He said that PTFI's planned smelter project, with expected capacity of smelting waste product of two million tons per annum, at PG industrial area may have a huge potential and could be integrated with the existing smelter plant belonging to PT Smelting.Based on a land lease agreement PG and PTFI entered into in June 2015, PG is responsible for provision of 80 hectares of land for PTFI smelter project. The company has already secured the land.PG also has supporting infrastructure, such as a loading dock, abundant water supply, etc."Land availability, legality, infrastructure, waste product processing capacity, the extent of additional benefits, are the key points to speed up smelter construction process needed by PTFI," Nugroho said.PG's total production currently stands at 7.73 million tons per annum, comprising of fertilizer products of 4.44 million tons per annum and non-fertilizer (ammonia, sulfuric acid, phosphate acid, gypsum) of 3.29 million tons per annum.To meet production requirements, the company needs sulfuric acid as raw material, among others. The PG has been using sulfuric acid produced by PT Smelting amounting to 980,000 tons per annum.

Outotec to deliver two sulfuric acid plants to Iran

January 2017 - Outotec has agreed with National Iranian Copper Industries Company (NICICO) on the delivery of two sulfuric acid plants for the Sarcheshmeh and Khatoon Abad copper smelters in the Kerman province in Iran. The value of the orders, approximately EUR 50 million, has been covered by a confirmed Letter of Credit and booked in Outotec's Q4/2016 order intake.
Outotec's scope of delivery includes engineering, main process equipment and instrumentation for the acid plants as well as spare parts and supervisory services for installation and commissioning. Outotec's deliveries will take place in mid-2018.
"We are pleased to complement our earlier deliveries of Flash Smelting technology for NICICO's two copper smelters with modern Outotec off-gas cleaning systems and sulfuric acid plants. With these investments, the smelters will have full compliance with the latest environmental standards", says Kalle Härkki, head of Outotec's Metals, Energy & Water business unit.